ISE Science Seminar: Review of Passive Acoustics Monitoring Results in the Coastal Waters of Western Taiwan
April 26 @ 6:00 PM

-

7:00 PM

UTC+8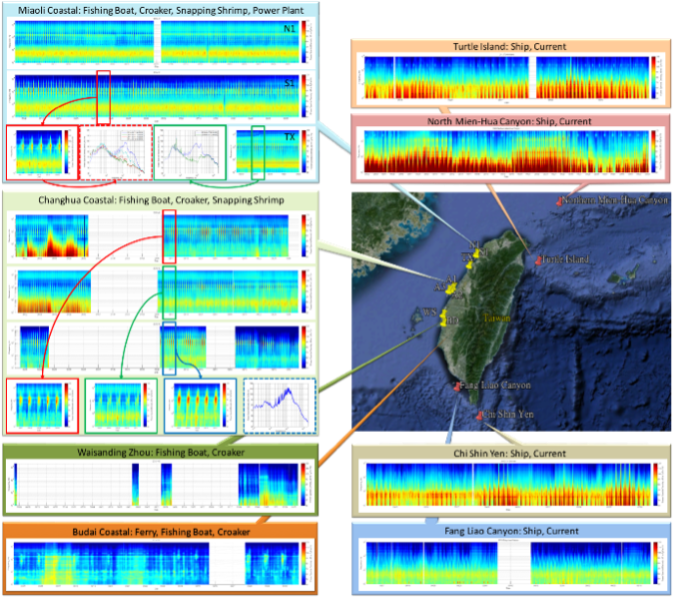 ABOUT THE TALK:
Offshore windfarm development in the coastal waters of western Taiwan has been going on since 2012.  There are passive acoustics monitoring (PAM) stations deployed from north to south in the coastal regions.  Underwater soundscapes were obtained and analyzed.  Among them,  dolphin calls and fish chorus were detected, together with natural sounds such as wind/wave and human-made sound. The ambient noise (or it is more common to address it as soundscape) is higher in this region than those in the open ocean as described by Wenz curve. This research was funded by Taiwan National Science and Technology Council, Unitech  New Energy Engineering Co. and Oceansound Co.
ABOUT THE SPEAKER:

Prof. Chi-Fang Chen, Ph.D
Underwater Acoustics Laboratory, Department of Engineering Science and Ocean Engineering, National Taiwan University
Dr. Chi-Fang Chen received her Ph.D. in the Department of Ocean Engineering, Massachusetts Institute of Technology in 1991, and started her career as the faculty member of the Department of Naval Architecture of National Taiwan University from 1991 till now. (Department of Naval Architecture was renamed as Department of Engineering Science and Ocean Engineering in 2000). Her research expertise and interests are underwater acoustics and underwater acoustic propagation.  She  conducts passive acoustic monitoring (PAM) in recognizing sounds from different species in the ocean which includes Sousa chinensis- in Taiwan waters.
MODERATOR:
Raquel Vasconcelos
MEETING MODE:
Online only, connect via zoom (ID: 856 2913 5131, PASS: 000853)
https://us06web.zoom.us/j/85629135131?pwd=SS84TWF4UUdOSzdWTTdtdXpTeUVOUT09