Macao's Mangroves: A Coastal Treasure – Exhibition​
September 1, 2020 @ 6:00 PM

-

September 30, 2020 @ 9:00 PM

UTC+0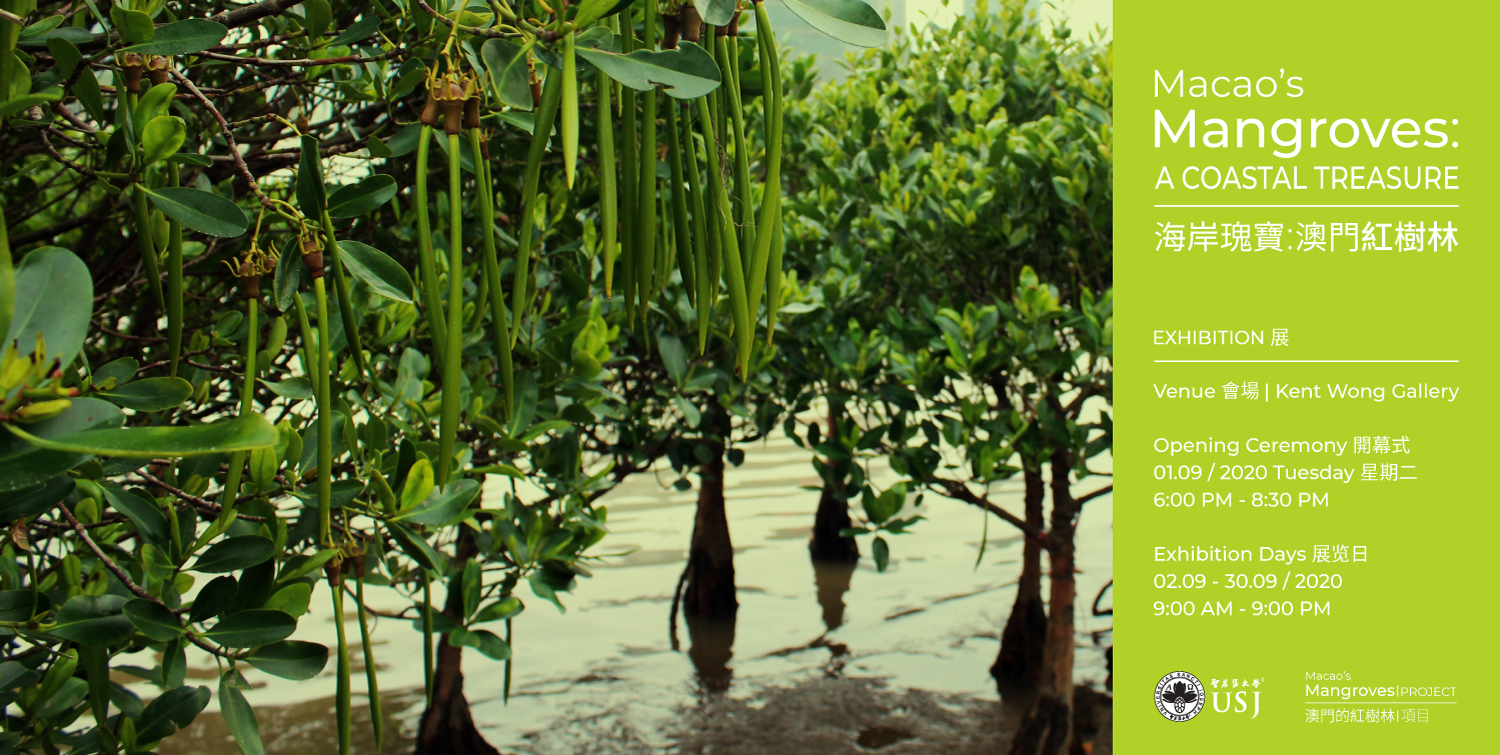 Mangrove forests are one of the most valuable ecosystems on earth and an important natural coastal treasure.
They protect our coastlines from rising sea levels and extreme weather events, help mitigate climate change, improve coastal water quality, and host a wide variety of flora and fauna. Known in Chinese as 紅樹林 (red forest), mangroves are unique, living along with intertidal and estuarine environments, where the land meets the sea.
紅樹林是地球上最有價值的生態系統之一,也是重要的天然海岸瑰寶。它們保護我們的海岸線免受海平面上升和極端天氣帶來的影響,有助於緩和氣候變化,改善沿海水質,同時也為各種各樣動植物提供栖息的地方。這些獨特的紅樹林生活在潮間帶和河口中——陸地與海洋的相接處。
For more information click here.