Meteorological and Geophysical Bureau of Macau (SMG) Visit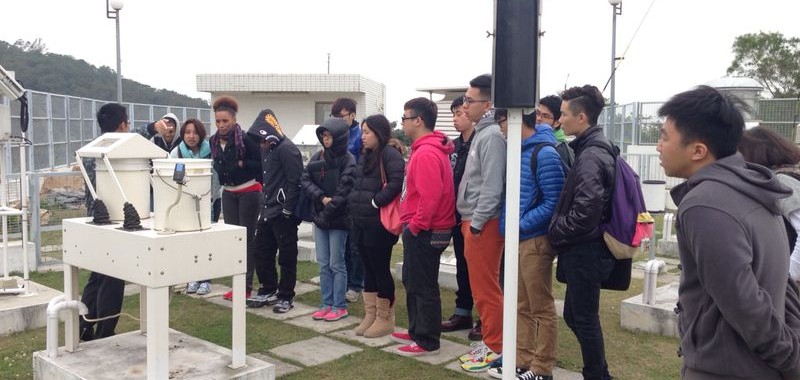 Architecture students from Life and Science module and Pre-U students from Physical Sciences visited the Meteorological and Geophysical Bureau of Macau (SMG) installations in order to better understand how air pollutants in Macau are measured and monitored.
We were received by the meteorologist Dr. Frankie Tam Chan Vai who kindly explained the origin of the constant smog observed in Macau, how the pollutants concentration (PM2.5, PM10, SO2, NO2, O3, CO and PM2.5) are measured, where the different monitoring stations are located, which websites can be visited to consult the AQI (Air Quality Index) and the concentration of the different pollutants in Macau, and what is the relation between the different air pollution levels and weather conditions. At the end, we observed the different measuring equipment installed at the SMG. Photos at Science and Environment Facebook page.
Students had also the opportunity to visit the seismic observation equipments and meteorological monitoring instruments.
Some useful websites:
Last 24H pollutants concentration in Macau
http://www.smg.gov.mo/www/ccaa/hpolu/e_hpolu_conc.htm
Guangdong-HK-Macau Regional Air Quality
Guangzhou Air Pollution: Real-time Air Quality Index (AQI)