Noise-induced hearing loss correlates with inner ear hair decrease in larval zebrafish
March 9, 2021 @ 5:00 PM

-

6:30 PM

UTC+0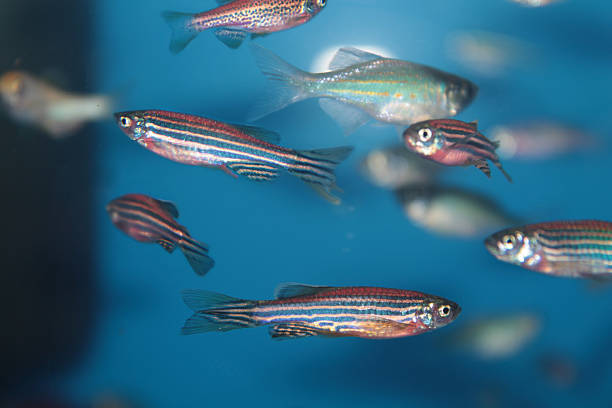 About the Talk:
Anthropogenic noise is creating a serious hazard to the auditory system of animals including humans. However, very limited information is known on this global environmental pollutant affects auditory function and inner ear receptors in early ontogeny. The zebrafish (Danio rerio) is a valuable model in hearing research, including investigation regarding developmental processes of the vertebrate's inner ear. We tested the effect of chronic noise exposure on auditory sensitivity of larval zebrafish (5 days post fertilization), through saccular microphonic potentials measurements and auditory-evoked sensorimotor responses to acoustic startle stimuli based on Prepulse Inhibition paradigm (PPI). We additionally investigated the acoustic impact on inner ear saccular sensory epithelia morphology. Noise-exposed larvae showed significant increase in auditory thresholds at lower frequencies, while PPI assay revealed a hypersensitization effect. Auditory sensitivity changes were accompanied by a decrease in saccular hair cell number and sensory epithelial area size. We provide first evidence that noise exposure affects the structure and function of the inner ear saccule in larval zebrafish in concurrence with a decrease in sensorimotor responses in acoustic stimuli.
About the Speaker:
Rafael Ayala Lara is a PhD student in Science – biology – from the University of Saint Joseph in Macau (China). He completed his higher education in Spain, where he studied Environmental Sciences complemented with a one-year scholarship in Prague (Czech Republic). By the end of the last year of his MSc, he had the opportunity to participate in fieldwork season as a research assistant supporting a project from UZH on birds' mobbing and anti-predatory behavior. This was his first contact with research methodology and reinforced the desire of developing a PhD thesis. Shortly after, he applied and was accepted as a PhD candidate in biology at USJ. His field of expertise is bioacoustics within an ecological perspective. He has used the zebrafish (Danio rerio) as a model to determine the effects of ecologically relevant noise amplitudes on vertebrates at different levels (physiology, development, behavior, stress, audition…). Nowadays he is still committed to keep developing his research, expanding the knowledge necessary to build and support translational bridges into sound effects mitigation at both natural habitats and at aquafarming/aquaculture facilities.
Details:
Date: Tuesday, 9th March 2021
Time: 5.00 p.m. – 6:30 p.m.
Zoom Meeting: https://zoom.us/j/98997833768?pwd=aVVGekRFcmplb0pDMGlZaS84a3h0UT09
Meeting ID: 979 1116 8307
Passcode: 689789