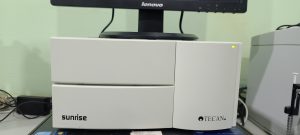 ABSORBANCE MICROPLATE ELISA READER (Tecan)
For photometric applications,  colorimetric ELISA's, kinetic essays and agglutination readings.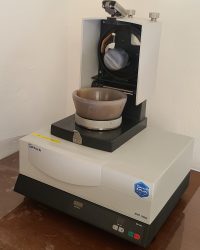 The RM 200 can mix and homogenize powders, suspension and pastes, even for samples with high viscosity. It is suitable for the proper and reproducible sample preparation to analytical fineness.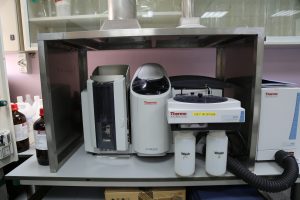 ATOMIC ABSORPTION SPECTROMETER (Thermo Scientific)
Measurement and monitoring of elements in environmental samples.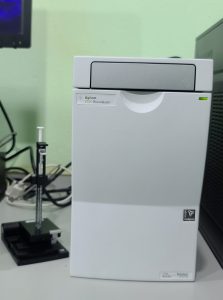 Used for investigation of nucleic acid samples.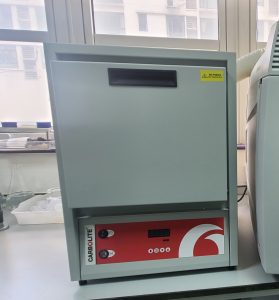 CHAMBER FURNACE (Carbolite)
High-temperature used for loss on ignition experiments.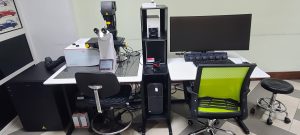 Microscope capable of three-dimensional imaging and exact examination of subcellular structures and dynamic processes.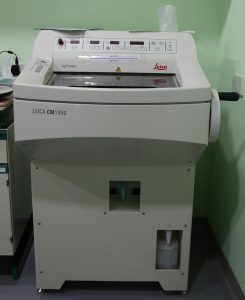 Used for maintaining low cryogenic temperatures of biological samples.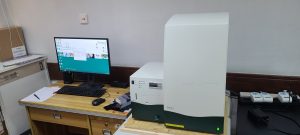 System designed for experiments with Zebrafish larvae, detecting larvae activity and movement patterns.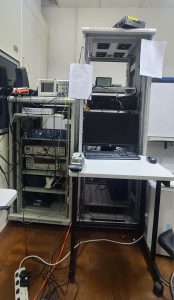 EMISSION-RECEPTION SYSTEM FOR SIGNAL TRANSMISSION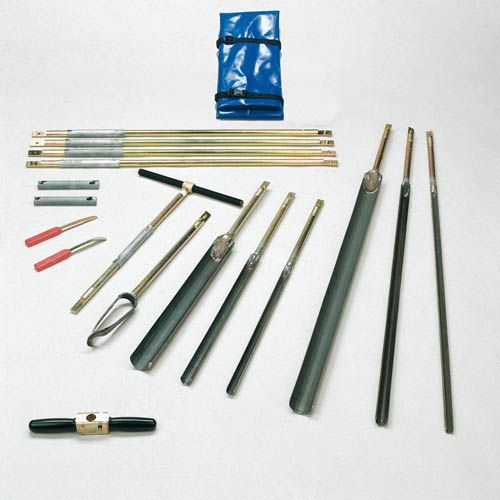 FIELD SAMPLING – MULTI-STAGE SLUDGE SEDIMENT SAMPLER KIT (Eijkelkamp)
FLOW CYTOMETER (Beckman Coulter)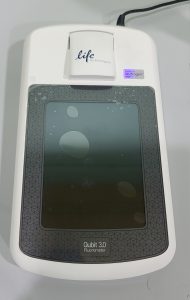 FLUOROMETRIC QUANTIFICATION (Life Technologies)
Benchtop fluorometer that can be used for the quantitation of DNA, RNA, microRNA and protein.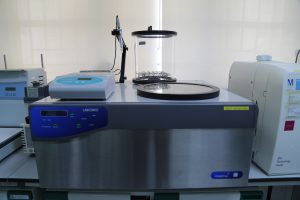 Benchtop freeze dryer designed to handle lyophilization needs.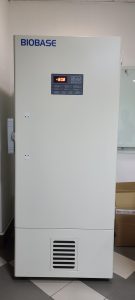 Storage of biological samples.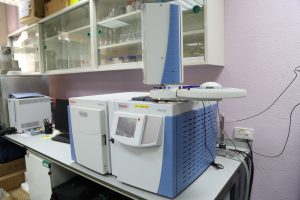 GAS CHROMATOGRAPHY-MASS SPECTROMETRY (ThermoScientific)
Used to separate the chemical elements of a particular compound and identify the molecular level component.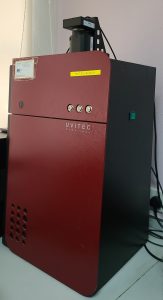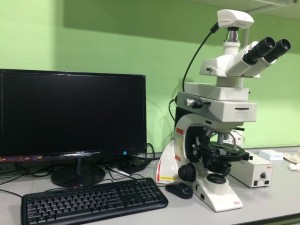 HIGH QUALITY PETROGRAPHIC MICROSCOPES AND STEREO MICROSCOPES WITH IMAGE ANALYSIS WORKSTATION​
 Polarised Light Microscopy (PLM)
Transmitted and reflected light
Attached digital cameras for digital image capture
Computers with Leica Microsystems' software for petrographic analysis
LAMINAR FLOW CABINET (Esco)
All our microbiological preparation samples are performed inside the laminar flow cabinet to prevent contamination.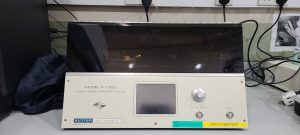 MICROPIPETTE PULLER (Sutter Instrument)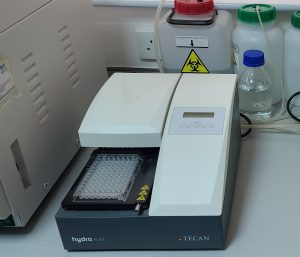 MICROPLATE WASHER FOR ELISA-BASED APPLICATIONS (Tecan)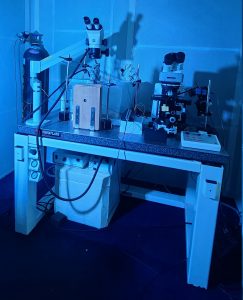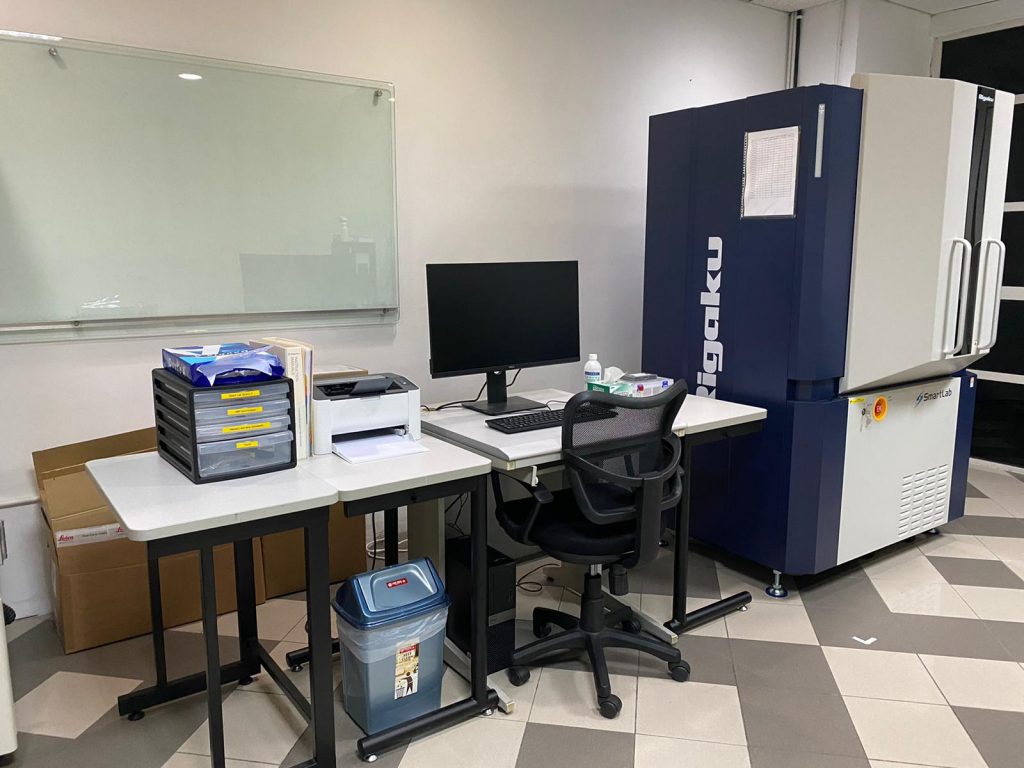 MULTIPURPOSE X-RAY DIFFRACTION SYSTEM (Rigaku)
The SmartLab® SE is a highly versatile multipurpose X-ray diffractometer with built-in intelligent guidance. It offers continued refinement of the original ease of use features that enabled the original SmartLab to receive the R&D 100 Award in 2006: automatic alignment, component recognition, cross beam optics and advanced photon counting hybrid pixel array detectors (HPAD).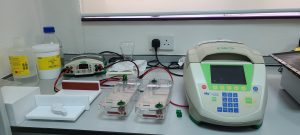 PCR AND ELECTROPHORESIS SYSTEM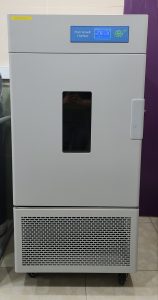 It provides controlled environmental conditions for plants growth.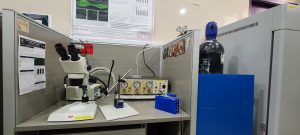 PNEUMATIC MICROINJECTOR WITH VACUUM PRESSURE SYSTEM (World Precision Instruments)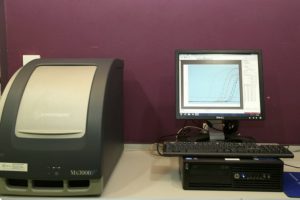 REAL TIME PCR MACHINE (Stratagene)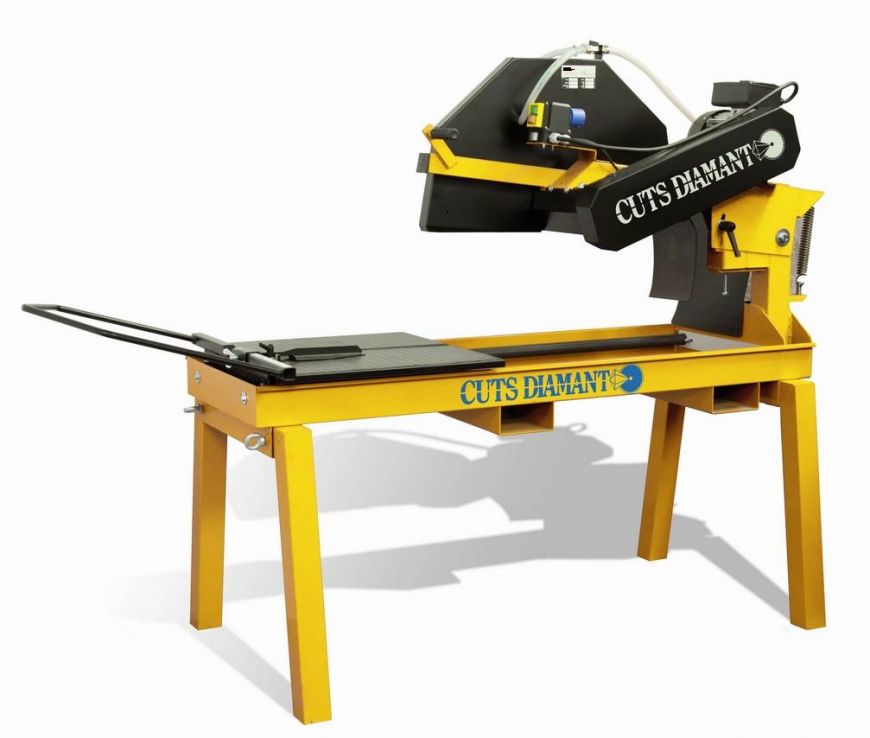 Table saw used to cut rocks, ceramics and other hard materials.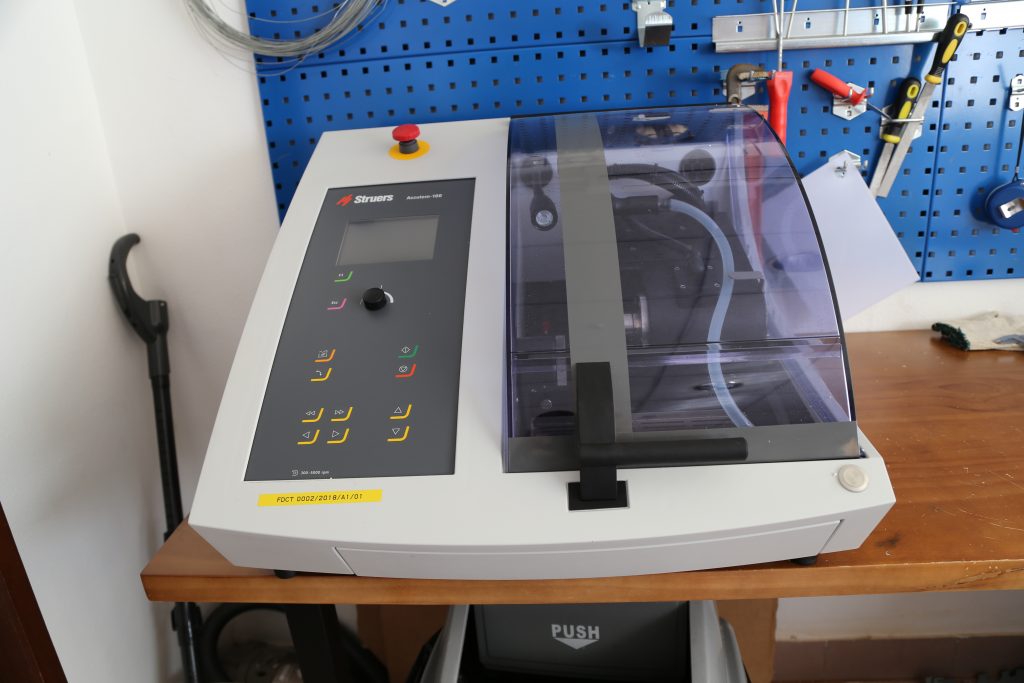 Enclosed saw for small rock samples, be they regular or irregular in shape.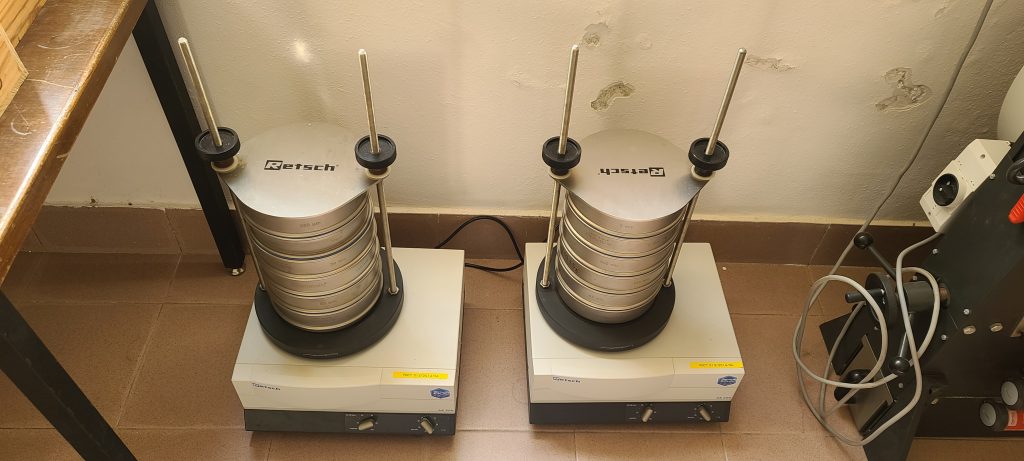 SEDIMENT ANALYSES – SIEVES & SIEVE SHAKERS (Restch)
The analytical sieve shakers of the series AS 200 are used in research & development, quality control of raw materials, interim and finished products as well as in production monitoring.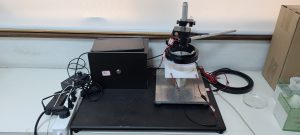 SOUND GENERATION SYSTEM FOR ZEBRAFISH LARVAE
This device integrates both stimulus and camera frames to allow the study of fast behaviors such as startle reflex and pre-pulse inhibition in larval zebrafish.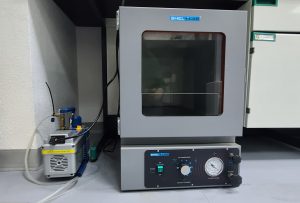 Oven with a vacuum system installed, used to remove moisture and water from rock samples.