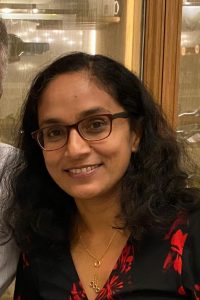 Research Gate: Deepa Alex
EDUCATION:
BSc in Physics (subsidiaries – Mathematics and Statistics)
MSc in Biotechnology at University of Pune, India.
PhD in Plant Molecular Biology at University of Hong Kong.
ACADEMIC PROFESSIONAL EXPERIENCE:
2000 – 2001: Postdoctoral fellow, IBMP, CNRS, Strasbourg, France.
2001 – 2005: Research Associate, Hong Kong University  of Science and Technology.
2007- 2010: Research Scientist at ICMS, University of Macau.
SELECTED RESEARCH PROJECTS