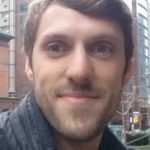 Research Gate: Ricardo Borges
EDUCATION:
2011 BSc Geography and Regional Planning (Univ. Nova de Lisboa).
2019 MSc Tourism – Strategic Management (ESHTE).
ACADEMIC PROFESSIONAL EXPERIENCE:
2016 to 2017, research assistant in the Mag.I.C. project – Petrology and Geochemistry of Igneous Rocks from Macao: Implications for the Crustal Evolution of Southern China.
2020 to 2021, research assistant in the SWIMAR project – The role of ultramafic-hosted hydrothermal systems in the formation of seafloor deposits: comparison between SWIR and MAR fields.
Geography; Geographic Information Systems; Earth Sciences.
SELECTED RESEARCH PROJECTS
Quelhas, P., Borges, R., Dias, Á. A., Ribeiro, L., Costa, P., Mata, J. (2021) Geological Map of the Macao Special Administrative Region (China). Journal of Maps. 17:2, 257-267.  https://doi.org/10.1080/17445647.2021.1906340
Quelhas, P., Mata, J., Lou, U. T., Ribeiro, M. L., Borges, R., 

Dias, Á

 (2018). A origem e evolução dos magmas graníticos de Macao à luz de dados de geoquímica elementar e isotópica / Source and evolution of Macao granitic magmas: insights from wholerock geochemistry and isotopic signatures.  

XIV Congresso de Geoquímica dos Países de Língua Portuguesa e XIX Semana de Geoquímica

(XIV CGPLP/XIX SG, international conference). 25-29 March 2018, Trás-os-Montes e Alto Douro, Portugal.