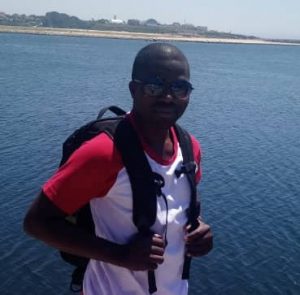 Research Gate: Muhammad Bashir Saidu
EDUCATION:
2008 BSc in Microbiology at Bayero University Kano, Nigeria.
2014 MSc in Biotechnology at Lovely Professional University Punjab, India.
Present: PhD in Sciences at University of Saint Joseph (Macau) & Universidade Católica Portuguesa (Porto)
ACADEMIC PROFESSIONAL EXPERIENCE:
Research Assistant (Institute of Science and Environment, University of Saint Joseph, Macau).
Assistant Lecturer (Northwest University Kano) 2014 – 2016.
 I am interested in an in-depth understanding of bioconversion and bioplastics production pathways. During my Master's program in Biotechnology, I was able to produce polyhydroxy butyrate from halophilic bacteria. Currently, I am working on the biodegradation of monomers, intermediate, and polymers of conventional plastics, insertion of a plasmid containing PETase to enhance PET biodegradation and explore the PHA potentials of bacterial isolates from mangrove sediments and activated sludge samples.
Saidu M.B., Madhuri G., Hasibur R., Mohan A. (2014) Polyhydroxybutyrate (PHB) Production and Mutagenesis of Halophile isolates from the East African Rift Salt Lake. Biosci., Biotech. Res. Asia, 11(3): 1273. doi: http//dx.doi.org/10.13005/bbra/1516
Umar G., Aminu S.A., Saidu, M.B. (2014). Nanoparticles: A Delivery System for Bioactive Food Components. International Journal of Current Research, 6(08), 8032-8035.
Madhuri G., Saidu, M.B., Ajay, K.S., Hasibur, R., Mohan, A. Screening and Quantification of PHB producing Bacillus flexus strain isolated from Majha region of Punjab. Conference paper. Exploring basic and applied sciences. International conference at Lovely Professional University – Punjab. November 2014.